MACC's August 2020 eMessage
The latest news from your friends at MACC
In this issue…
> President's Message
> Success Story
> Billing News
> Featured Employee
> MACC continues to grow
> Technical Information
> Creative Solutions
> Featured Recipe
MACC Calendar
September's transmit day for first of the month billing is August 24th. Follow this link to see the complete 2020 transmit calendar.
MACC Announcements
MACC will be conducting network maintenance on August 9th
From 10:00 a.m. to 3:00 p.m. (Central) on Sunday, August 9th, our technicians will conduct maintenance on our network. During this time, web-based services from MACC may be unavailable. This affects MSaaS and all MACC websites (Web Reporting, TMS, FTP, etc.) as well as online access to customer statements. Going forward, MACC will be scheduling network maintenance during the same timeframe on the second Sunday of each month. Please contact your MACC Client Relations Manager or Account Manager if you have questions regarding this maintenance schedule.
Featured Web Training
Disconnect Wizard
During this session you will learn how to utilize Customer Master's automated disconnect wizard. Based on your delinquent listing, service orders are created and applied on past-due accounts.
Customizing Accounting Master
Have you implemented all of the latest customization features in Accounting Master? During this session, we'll teach you how you can use the custom ribbon, custom views, Quick Access Toolbar, and more.
Printable Newsletter
Click here for a printable version of our newsletter.

Success Story
Eager for info? eDataMaster Deluxe delivers fast access to your billing reports

Enjoy faster access to billing data and maybe save a few bucks too with eDataMaster Deluxe. This online service gives you access to your company's billing reports as soon as you approve billing for the month. Iowa-based LNE Communications upgraded to eDataMaster Deluxe for billing and CABS reports. The company found the service reduced shipping costs by $38 per month, but it gained much more in convenience.
Read the article
Billing News
Rainbow review: A year of color bills

Last summer, bright color bills started to roll off MACC's new printer as this statement option became available to our clients. Since it has been about year since we started, I thought I'd take this opportunity to provide an update on our color bills and remind everyone how easy it is to hop on the rainbow by adding color to their statements.
Read the article
August Featured Employee
Ron Ruhs is MACC's Featured Employee for August. He is a Systems Support Specialist on our Technical Services Team. Those of you who work with your company's switch have likely worked with Ron over the years as he helps clients send polling data to MACC for billing. He also keeps busy helping MACC's employees with PC and network troubles, works with our building's security system, and troubleshoots our telephone/PBX system if issues arise.
Read the article
MACC continues to grow!
Southwest Texas Communications chooses MACC's Billing System
Southwest Texas Communications has selected MACC to provide a new billing system. The company's conversion was completed recently, and it is now using MACC for its billing and customer management needs.
Please join us in welcoming them to the MACC family!
Technical Information
Benefits of MSaaS in 2020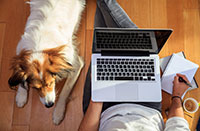 For most, 2020 has been a roller coaster of uncertainty. With the current climate, working from home is more prevalent than ever, and MSaaS can help make it a much easier transition. MSaaS provides cloud-based access to Customer Master and Accounting Master.
Read the article
Creative Solutions
Get the word out with help from Customer Master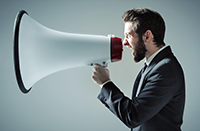 One of the many perks of working on the Creative Services Team here at MACC is we get to see the fantastic job many of our clients are doing in marketing their services when they send us inserts to print or ads to place on their bills. MACC's clients are really stepping up to deliver the internet and other services their communities need in these strange, pandemic times. Do you need to get the word out on what you can do for your customers and community?
MACC's products and services can help and here are a few best practice ideas.
Read the article
Featured Recipe – Macaroni Salad
Planning a picnic or cookout? This salad is the perfect summertime side dish.
1 pound of rotini or shell macaroni
1 green pepper, diced or shredded
4 carrots, shredded
Get the recipe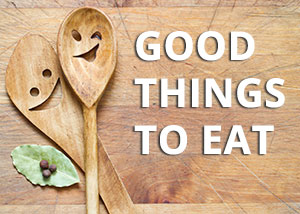 Industry Calendar
The MACC Team is joining the rest of the telecom industry and "attending" online events. Be sure to stop by our virtual booth and say hello!
Learn more