MACC's February eMessage
The latest news from your friends at MACC
In this issue…
> President's Message
> MACC continues to grow!
> Glad•ful – with Web Self-Care
> Featured Employee
> Client Relations News
> Technical Information
> MACC Website Updates
> Featured Recipe
MACC Calendar
March's transmit day for first of the month billing is February 22nd. Follow this link to see the complete 2019 transmit calendar.
MACC Events
2019 MACC Road Show
March 13th and 14th – Kansas
April 9th and 10th – Iowa
Register now!
2019 Users Group 
April 16th-18th, 2019
Wild Horse Pass Hotel and Casino
Chandler, Arizona
Register now!
2019 MBTC
Session One: September 4th-6th
Session Two: September 9th-11th
Omaha, Nebraska
MACC Announcements
MACC will be conducting network maintenance on February 10th
From 10:00 a.m. to 3:00 p.m. (Central) on Sunday, February 10th our technicians will conduct maintenance on our network. During this time, web-based services from MACC may be unavailable. This affects MSaaS and all MACC websites (Web Reporting, TMS, FTP, etc.) as well as online access to customer statements. Going forward, MACC will be scheduling network maintenance during the same timeframe on the second Sunday of each month. Please contact your MACC Client Relations Manager or Account Manager if you have questions regarding this maintenance schedule.
Jump Start Training
Jump Start Training is available for Accounting Master and Customer Master at our headquarters in Blair, Nebraska. The training is perfect for new employees or anyone who needs a refresher in using our products. To schedule Jump Start Training for your employees, please contact Julie Riecken, Training Support Manager, at 402-533-5313 or [email protected].
Featured Web Training
Service Order Templates
Use Service Order templates to pre-format information about accounts – making it easy to apply a specific profile to a new or existing account. Details such as USP codes, OCCs, report areas, tax areas, etc. can be pre-established in a template, and then with a simple click of a button, those details will be associated with the tier or even the entire account.
Trivia Winner
Congratulations to Sharon Patsey from Lennon Telephone Company who won this month's MACC Trivia Challenge Contest. Look for MACC Updates for more chances to win!
Printable Newsletter
Click here for a printable copy of our newsletter.
President's Message
MACC is committed to you! Take our survey!
By Craig Aman, President and CEO 
As another year passes by, it gives us all a chance to reflect on the past 12 months. I'm sure even if an official New Year's Resolution isn't made, most of us do take a few moments to think about any new year as a time to do things differently – better – more efficiently. Whatever the words or phrases are, the meaning is the same: we look at a new year as a fresh start.
So as we have the first month of 2019 under our belt, I would like to first thank you all for your continued partnership. MACC is so proud to call you our partner, and we appreciate your trust that we are truly trying to build products and services to enhance your businesses. Without you, we wouldn't be here; and we take our commitment to you very seriously.
Read the article
Take the Survey
MACC continues to grow!
Minnesota Valley Telephone Company chooses MACC
The Minnesota Valley Telephone Company recently converted to Mid America Computer Corporation's (MACC) BSS/OSS solution. The company uses MACC's products to run key aspects of its business, including billing, customer management, and maintaining facility records. Based in Franklin, Minnesota, the company serves the communities of Franklin, Lucan, Milroy and Winthrop with high-speed internet and telephone service.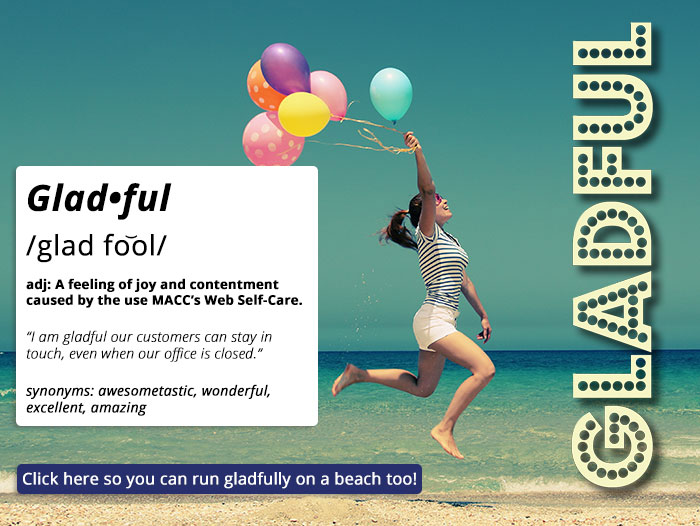 MACC's Featured Employee

Peggy Toxword
Peggy Toxword is February's featured employee. She is a CABS Senior Analyst and is instrumental in making sure our clients receive the carrier access revenue they deserve. Peggy acts as a hub within our CABS Team and ensures CABS go out accurately and on-time each month. She also helps new clients as they transition to MACC for CABS, plus handles a variety of other responsibilities.
Read the article
Client Relations News
"Keep your skills up to par!" with MACC's spring events!
MACC is teeing up lots of great tips and tricks to take on the road so we can bring you the latest news on our products and services. In March and April, our Midwest Road Shows will be in Kansas and Iowa. Then we are heading west to the MACC Users Group in Chandler, Arizona. Details and registration for both events are now available.
Read the article
Technical Information
Goodbye Explorer, hello Edge!
The end of Microsoft's Internet Explorer has begun. As many people upgrade to Windows 10, they will see a new Internet icon on their desktop. The old Internet Explorer is still available but is no longer the default browser. Internet Explorer 11 will be the final version to be released. Support and security updates for the browser are said to continue for the next five years according to Microsoft.
Read the article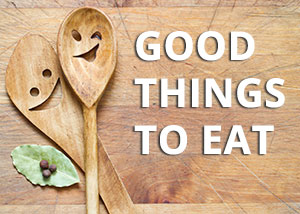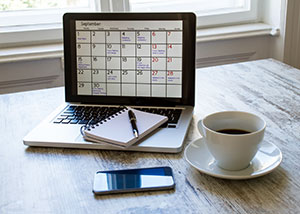 Featured Recipe – Cashew chicken and broccoli salad

Here is a yummy salad your friends and family will love.
2 tbsp seasoned rice vinegar
1 tbsp reduced-sodium soy sauce
1 tbsp mirin (a sweet Japanese rice wine)
Get the recipe
Industry Calendar
MACC's on the go and here is where we'll be in the coming month:
Learn more