MACC's February 2020 eMessage
The latest news from your friends at MACC
In this issue…
> President's Message
> MACC Challenge
> Client Relations News
> MACC continues to grow
> Rockin' Reports
> Featured Employee
> Product Spotlight
> Featured Recipe
MACC Calendar
March's transmit day for first of the month billing is February 21st. The complete transmit schedule for 2020 is now available. Follow this link to access it.
MACC Announcements
MACC will be conducting network maintenance on February 9th
From 10:00 a.m. to 3:00 p.m. (Central) on Sunday, February 9th, our technicians will conduct maintenance on our network. During this time, web-based services from MACC may be unavailable. This affects MSaaS and all MACC websites (Web Reporting, TMS, FTP, etc.) as well as online access to customer statements. Going forward, MACC will be scheduling network maintenance during the same timeframe on the second Sunday of each month. Please contact your MACC Client Relations Manager or Account Manager if you have questions regarding this maintenance schedule.
Jump Start Training
Jump Start Training is available for Customer Master at our headquarters in Blair, Nebraska. The training is perfect for new employees or anyone who needs a refresher in using our products. To schedule Jump Start Training for your employees, please contact Julie Riecken, Training Support Manager, at 402-533-5313 or [email protected].
Featured Web Training
Messenger Suite
Customer Master includes a number of notification tools that are available to use. During this session, we'll provide you with detailed setup information regarding Email and Email-to-Text messages. Examples include Service Order, Trouble Ticket, and Sales Lead notifications, Delinquent Notifications, welcome messages, payment notifications, and other miscellaneous marketing communications. Let Customer Master help you with both internal communication and customer communication!
Trivia Winner
Congratulations to Paula Grings from WTC Communications who won this month's MACC Trivia Challenge Contest. Look for MACC Updates for more chances to win!
Printable Newsletter
Click here for a printable copy of our newsletter.
President's Message
You have a voice through MACC's annual Client Satisfaction Survey
By Craig Aman, President and CEO
In today's world, we are all swimming (maybe drowning??) in a sea of surveys while navigating a forest of feedback requests. If you order a pair of socks online…you're asked to rate your experience. Sitting down to eat with your family in the evening…why that's the perfect time to answer a brief (20 minutes!!) telephone survey.
Here at MACC, we respect your time, as we know how busy everyone is! Because of that, we are continually improving our products so you can become more efficient with your time during the workday. For these reasons, MACC only asks you to complete one survey each year on the performance of our people and products. The time of our annual Client Satisfaction Survey is here and I invite you or others at your company to participate.
Read the article
Take the survey
MACC Challenge
It's our birthday…but you're getting the gifts
At the start of 2020, we proposed a challenge…the MACC Challenge. We asked that you try a new MACC product or service you're not using and reap the benefits of saving time, reducing expenses, and generally having an easier day at work. For those of you who accepted the challenge…thank you! If you're on the fence…we have great news!
Read the article

Client Relations News
It's a sure bet! Register now for MACC's 2020 User Group
Life's a gamble…but attending the 2020 MACC Users Group isn't. In fact, it's a sure bet if you're searching for new skills and fresh ideas using MACC products. Speaking of betting…this year's Users Group is in fabulous Las Vegas! So, after you spend the day learning, there will be plenty of opportunities for fun. A MACC crew will be "headlining" at the Tropicana from Tuesday, April 21st through Thursday, April 23rd. Make plans for your crew to attend today!
Read the article
Event website
MACC continues to grow!

Cozad Telephone Company chooses MACC's BSS/OSS
Cozad Telephone Company (CTC) has selected MACC to meet its need for a new BSS/OSS solution. The company's conversion was recently completed and it is now using MACC's platform for billing and customer management.
Located in Cozad, Nebraska, CTC delivers internet, video, and telephone services to its community. Please join us in welcoming them to the MACC family!
Rockin' Reports

It's not spring yet, but you can clean up your USP codes
As this is the time of year you audit your financials, it's also a good time to do an audit of your USP codes. Prices, descriptions, taxes, GL accounts, network types, vacation discount amounts, and many more pieces of information should be reviewed. A helpful report for this task is the BL42 in Bill Master. It will show bundles and all the codes contained within that bundle. It will also show all your USP codes, plus any applied taxes and surcharges.
Read the article
MACC's Featured Employee
Ross Halford
As a Training and Conversion Analyst, Ross Halford is a longtime MACC employee who is known as our subject matter expert for the plant maintenance features in Customer Master. He's also a subject matter expert on a much different topic…high school wrestling and specifically the sport in Nebraska. Ross just isn't the expert for the building…he's one of the most knowledge wrestling experts in the state and will be inducted into the Nebraska Scholastic Wrestling Coaches Association's (NSWCA) Hall of Fame this June.
Read the article
Product Spotlight

Accounting Master is enhanced to accommodate W-4 changes
The Internal Revenue Service (IRS) recently released the final version of the 2020 Form W-4, Employee's Withholding Certificate in late December 2019. The form includes major changes, including new elements for federal income tax withholding calculations.
Read the article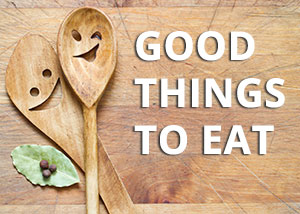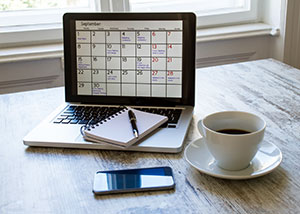 Featured Recipe – Chicken Tortilla Soup

This is an easy recipe that delivers a perfect winter day soup.
2 chicken breasts
1 onion (chopped)
3 cloves garlic (minced)
1 jalapeno pepper (optional)
Get the recipe
Industry Calendar
MACC's on the go and here is where we'll be in the coming month:
Learn more