MACC's May 2021 eMessage
The latest news from your friends at MACC
President's Message
MACC is enhancing Customer Master for the EBB Program
by Craig Aman, President and CEO
For companies planning to participate in the FCC's Emergency Broadband Benefit (EBB) Program, I am pleased to let you know at this moment the MACC Team is developing new functionality for Customer Master to make it easier for your company to offer this benefit to your customers.
We plan to have the new functionality ready for release by the middle of this month. Please look for additional MACC communications for complete details.
Client Relations News
MBTC Update
As much as we, like you, are ready to get back to "normal" – even though we don't really know if we know what normal is anymore – we had to once again make the difficult decision to cancel MBTC 2021.
Due to variables like statuses of vaccines, potential travel restrictions, mask restrictions, spikes in COVID cases, etc., we believe it is in everyone's best interest so we can all stay safe and healthy. We are hopeful MBTC 2022 will bring us all back together and we will have a chance to see you all face-to-face again. The plan for 2022 is to return to Embassy Suites Downtown, as the hotel has been completely remodeled – and it is absolutely beautiful – so we cannot wait to return for 2022 and beyond!
Version 21.1 is now available!
Version 21.1 is the latest edition of Customer Master and Accounting Master. Checkout highlights of this edition, each product's Update Letter, and links to online training that can help you get the most out of Customer Master and Accounting Master 21.1.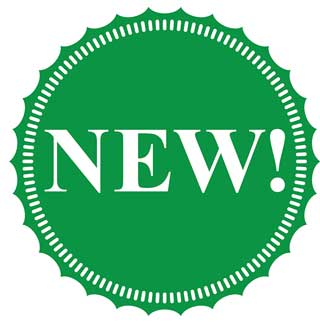 Software Update
Here are our favorite features from the spring release
There is a lot to like in version 21.1 of Customer Master and Accounting Master. This made it difficult for the Software Support Team to choose their favorite features in this spring's release, but the team was up to the challenge. Click the buttons below to see what new feature in 21.1 was your software support representative's favorite.
On a roll this construction season?
Boost your techs' efficiency with MACC Mobile
MACC Mobile is the perfect tool if your company is expanding its fiber network. This product puts the power of Customer Master and Accounting Master in your techs' hands when they're in the field. Using a connected device, techs can close tickets, track inventory, view schedules, log hours worked, and much more to boost efficiency and profits.
Not using MACC Mobile yet?
Contact your Client Relations Manager to get started.
Already have MACC Mobile?
Training is available to make sure you're taking full advantage of the product. Log-in to Client Central and then click for details.
MACC Calendar
June's transmit day for first of the month billing is May 21st. Follow this link to see the complete 2021 transmit calendar.
Maintenance Sunday – May 9th
From 10:00 a.m. to 3:00 p.m. (Central) on Sunday, May 9th, our technicians will conduct maintenance on our network. During this time, web-based services from MACC may be unavailable. This affects MSaaS and all MACC websites (Web Reporting, TMS, FTP, etc.) as well as online access to customer statements. Going forward, MACC will be scheduling network maintenance during the same timeframe on the second Sunday of each month.
Memorial Day Hours
MACC will be closed on Monday, May 31st in honor of Memorial Day. Regular support hours will be in place during the rest of the month.
MACC is involved in the industry
Click to see a list of events we'll be attending.
Printable Version of MACC's eMessage
Click to download a printable version of this newsletter.
Featured Recipe – Curly Macaroni Salad
Summer is almost here and this salad is a perfect addition to your next picnic or cookout. Get the recipe.