MACC's November eMessage
The latest news from your friends at MACC
In this issue…
> 19.2 What's New Training
> Billing News
> Featured Employee
> MACC continues to grow
> Rockin' Reports – NEW
> MACC's Halloween 2019
> Technical Information
> CABS News
> What's New on MACC's website?
> Featured Recipe
MACC Calendar
December's transmit days for first of the month billing are November 21st or 22nd. The complete transmit schedule for 2020 is now available. Follow this link to access it.
MACC Announcements
MACC will be conducting network maintenance on November 10th
From 10:00 a.m. to 3:00 p.m. (Central) on Sunday, November 10th, our technicians will conduct maintenance on our network. During this time, web-based services from MACC may be unavailable. This affects MSaaS and all MACC websites (Web Reporting, TMS, FTP, etc.) as well as online access to customer statements. Going forward, MACC will be scheduling network maintenance during the same timeframe on the second Sunday of each month. Please contact your MACC Client Relations Manager or Account Manager if you have questions regarding this maintenance schedule.
Thanksgiving support hours
MACC will be closed in observance of Thanksgiving on Thursday, November 28th. Regular support hours will be available on Wednesday, November 27th and Friday, November 29th.
Jump Start Training
Jump Start Training is available for Customer Master at our headquarters in Blair, Nebraska. The training is perfect for new employees or anyone who needs a refresher in using our products. To schedule Jump Start Training for your employees, please contact Julie Riecken, Training Support Manager, at 402-533-5313 or [email protected].
Printable Newsletter
Click here for a printable copy of our newsletter.

Eat up fresh ideas with What's New Training

Version 19.2 of Customer Master and Accounting Master are now available! The MACC Team is scheduling updates and once your company is running 19.2, be sure to take our What's New Training for each product. You'll get great ideas on how to use the new features in our products to make your job easier and your company more profitable. Links to training registration and more information on what you'll find in the new version of our products are below. We can't wait to show you what's new in Customer Master and Accounting Master!
Please note, Client Page access is required to view the Update Letters.
Billing News
The 2020 bill transmit schedule is now available
The suggested 2020 bill transmit schedule for first of the month billing companies is now available on MACC's website. Follow this link to view and save the schedule in PDF format.
Read the article
MACC's Featured Employee
David Durfee
Sometimes computers can be uncooperative, and when that happens, David Durfee, this month's featured employee, and the rest of MACC's Technical Support Team are ready to help. Besides solving problems when they crop up, in his role as a Technical Support Specialist, David also helps our clients keep their networks running smoothly by conducting server set-up and maintenance.
Read the article
MACC continues to grow!
Cumby Telephone Cooperative converts to MACC
MACC has been selected by Cumby Telephone Cooperative to meet its need for a BSS/OSS solution. The company's conversion was recently completed and it is now using MACC's platform for accounting, billing, and customer management.
With offices in Cumby and Cooper, Texas, Cumby Telephone Cooperative provides internet, telephone, and video service to its communities. Please join us in welcoming them to the MACC family!
Rockin' Reports –

NEW
"Study" your statements with CM's Billing Attributes Report Options
Customer Master's Billing Attributes Report Options offer valuable insights into how your customers receive their bills and can identify opportunities to save money and grow revenue. Here is an example. Say you are looking at your BL51A report (in Bill Master) and you notice two people on eBill. The funny thing is you don't offer eBill (though you really should…it has a lot of benefits)! You'd like to find out who those customers are on eBill so you can correct this error. Here are easy directions to identify those accounts.
Read the article
Halloween at MACC – 2019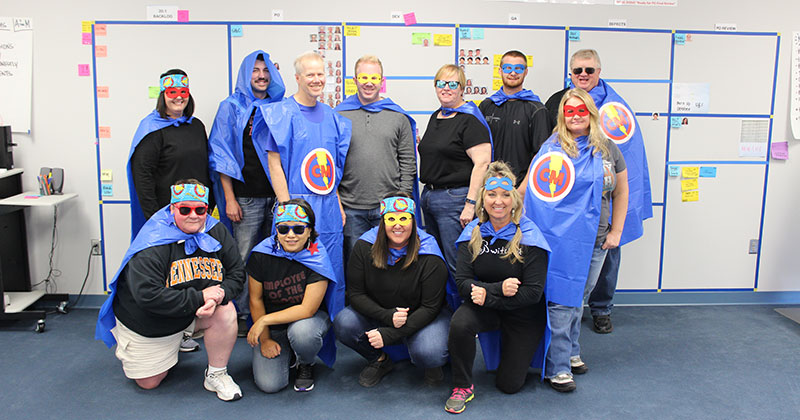 More Pictures
Technical Information
Don't let end of support spook you

Microsoft is no longer releasing security updates for SQL Server 2008, and on January 14, 2020, support for Windows Server 2008 and 2008 R2 will end as well. That means the end of regular security updates. Don't let your infrastructure and applications go unprotected! We can help you migrate to current versions for greater security, performance, and innovation.
Read the article
CABS News
AccessMart can help with
year-end reporting
Are you required to create year-end reports? Remember, AccessMart can help you. AccessMart is MACC's web-based revenue assurance and reporting tool. It can generate annual reports on minutes of use by carrier, revenue, and usage by jurisdiction, and much, much more in just minutes.
Read the article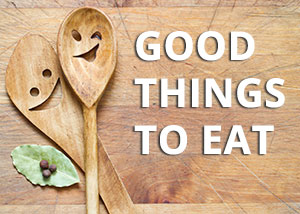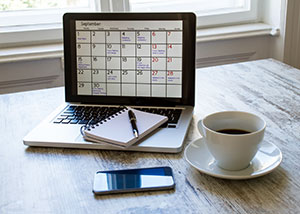 Featured Recipe – Caramel apple cheesecake bars

These cheesecake bars will be a welcome addition to your family's Thanksgiving meal.
2 cups all-purpose flour
1/2 cup firmly packed brown sugar
1 cup (2 sticks) butter, softened
Get the recipe
Industry Calendar
MACC's on the go and here is where we'll be in the coming month:
Learn more