Current eMessage > Product > December 2016
Product Spotlight
New trouble reporting options for Web Self Care
By Rex Rogers, Vice President of Information Services

MACC has published a revised version of our Web Self Care (WSC) product. This update focused on improving communications related to trouble ticket information with the addition of two new features:
• Viewing of trouble ticket history
• Option to generate an actual trouble ticket in real time vs. generating an email
Viewing Trouble Ticket History
To activate the viewing of trouble ticket history, log into the WSC administration portal. In the available modules functionality, check the Trouble Ticket History selection as highlighted below. Save and publish the changes, and the functionality will be available the next time a user logs into the WSC application.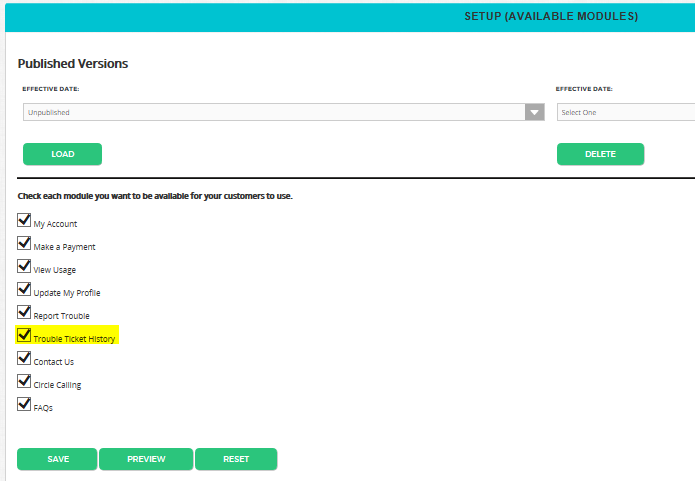 Once the user logs into the WSC application, there will be a new selection on the tool bar (as highlighted below) labeled Trouble Ticket History.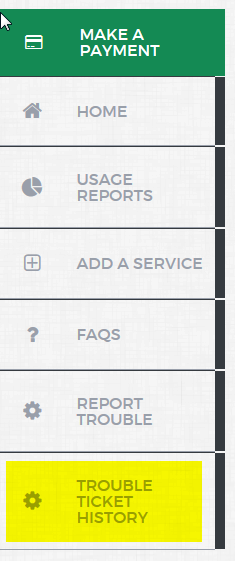 When the user selects this option, the following screen will appear and display their trouble ticket history. Open trouble tickets are displayed first followed by closed tickets in chronological order. Filtering options are available on this screen to select by a certain status of trouble ticket, as well as by a specific network type.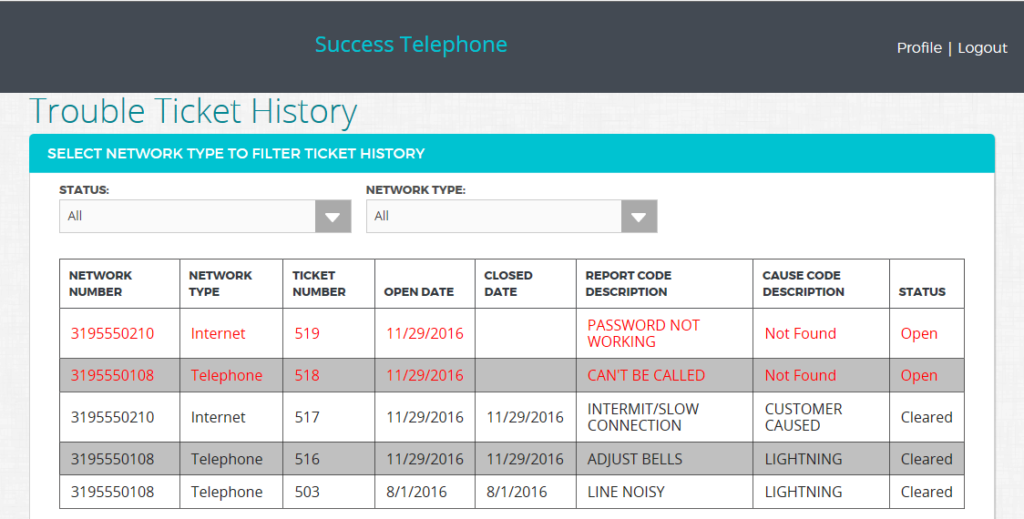 Generating Real-Time Trouble Tickets
Your customers can now use WSC to generate trouble tickets in real-time within Customer Master. Please note, your WSC application can continue to only generate trouble notifications via e-mail if you desire.
To activate real-time trouble ticket functionality, you must contact MACC as verification is needed to access the Customer Master database directly. Once the setup is complete, the WSC administration portal will activate the Generate Trouble Ticket option as highlighted below. Once this feature is activated the first time, your company can then activate or deactivate this functionality as users of the WSC administration portal.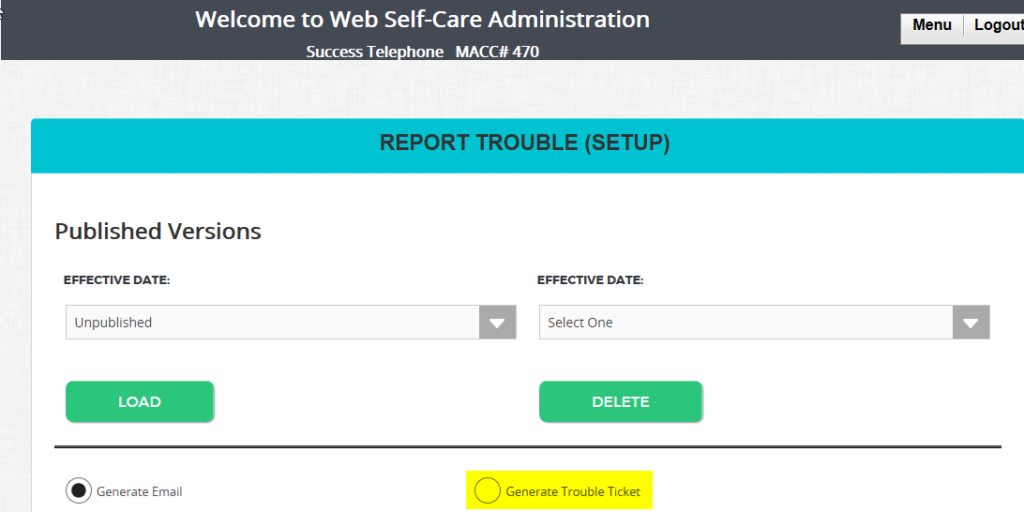 In the WSC user portal, a customer fills out the report trouble ticket information as they currently do today, and submits.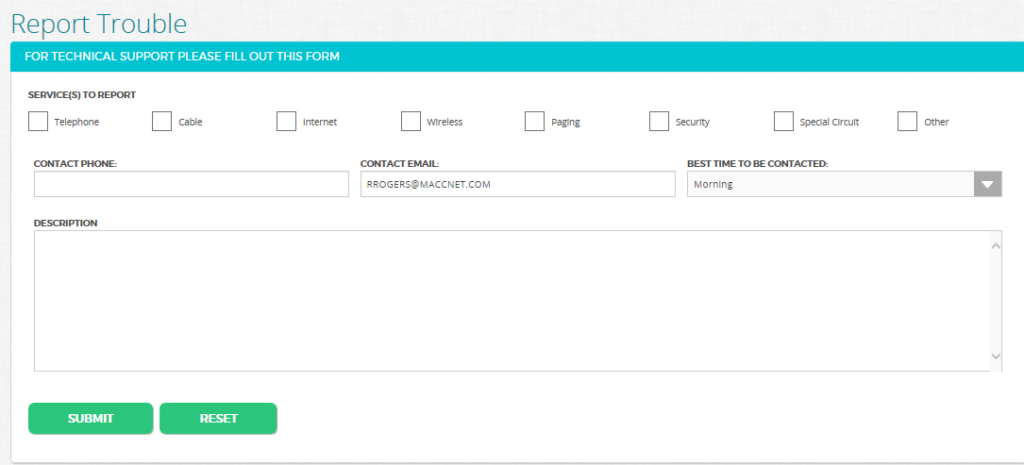 The setting in the WSC Administration portal will determine if an email or an actual trouble ticket is generated. If the real time trouble ticket generation is active, a pending trouble ticket will appear in CM as taken by WSC_TT in the inbox as displayed below (area with the red box).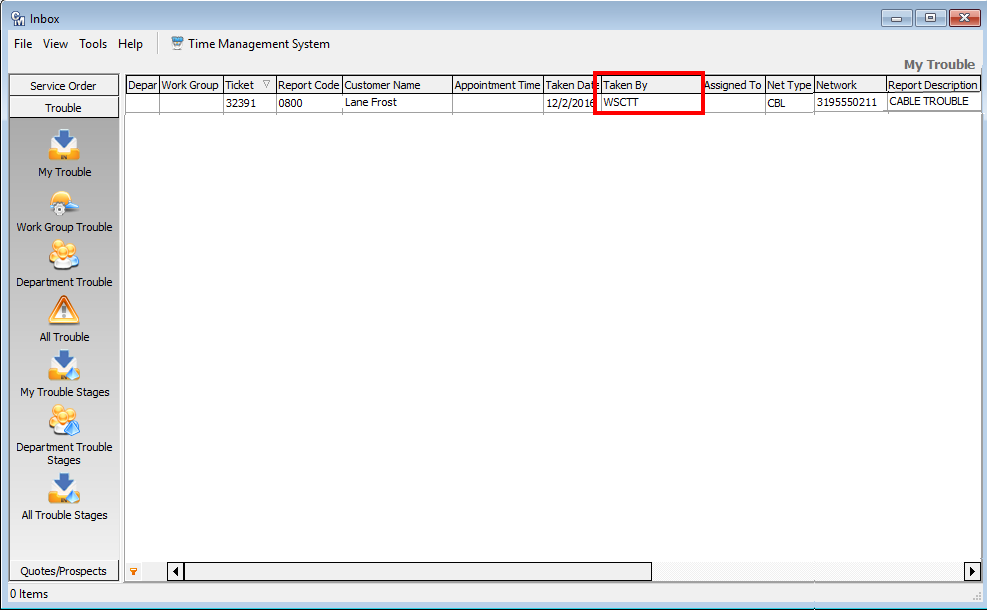 For more information on these WSC enhancements, please contact our eMACC Services Support at 402-533-5470 or ema[email protected].
Return to current eMessage