Current eMessage > Technical Information > August 2016
Technical Information
Steps to improve your cybersecurity
by MACC's Technical Support Team

Cybersecurity is defined as "the state of being protected against the criminal or unauthorized use of electronic data, or the measures taken to achieve this." It sounds scary, but what does it really mean?
Think of your business like a castle. In today's electronic world, your castle is under siege… every day… all day! Criminals use fake emails, scan ports on your firewalls, and infect websites to try to break in.
How can you stop them?  Is it even possible? Perhaps, but it would involve completely isolating your network from the Internet. Disconnecting your environment from the Internet is akin to raising the drawbridge and closing the gates. While this is the most secure method, it will definitely hinder your ability to conduct business in today's connected world.
So, if we can't prevent the attacks, what can we do?
We can lessen the chances of getting infected and reduce the impact of an infection if we follow some simple steps:
1. Be Vigilant:  Be aware of the emails you receive and who sent them. If you receive an email that appears to be out of the ordinary, verify with the sender prior to opening. Always use caution when opening attachments, particularly if they are ones that you don't recognize. Stick to work related websites while on the job and immediately close popups that declare you have a virus or a problem with your PC.
2. Seal the Holes:  Make sure your firewall is only opened to approved traffic. If you don't have a firewall, make it a priority to put one in place as soon as possible.
3. Backups, Backups, Backups:  All important files should be stored on your server or on a network location and this location should be backed up on a regular basis. This is the best defense against data loss. If a files gets infected or deleted, a backup will give you the ability to retrieve that file with minimal downtime.
These steps will help reduce the impact that viruses, malware, exploits and hacking attempts will have on your network. Not sure where to start? We can help!  MACCs Technical Support team can guide you from start to finish, or any step in between. We can make product and planning recommendations as well as help you implement the solutions you need!
Be sure to check out our Tech Booster class at this year's Billing and Technology Conference (MBTC). We will provide more in depth coverage on today's critical threats and what we can do to counter them. For more information on MBTC, visit: http://www.maccmbtc.com/
Check out our new technical form! Is there something technical that you would like to know more about?  Please submit your questions and we will feature them in our monthly newsletter articles.
Return to current eMessage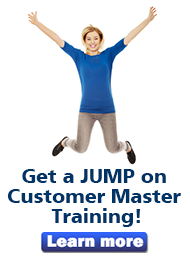 Have a technical question?
We would love to hear from you! Use the form below to submit your questions and comments and we will include them in our monthly newsletter articles.