MACC's October eMessage
The latest news from your friends at MACC
In this issue…
> CM 19.2 Highlights
> AM 19.2 Highlights
> Featured Employee
> Client Relations News
> MACC continues to grow
> Software Update
> Rockin' Reports – NEW
> Creative Solutions
> Featured Recipe
MACC Calendar
November's transmit day for first of the month billing is October 24th. Follow this link to see the complete 2019 transmit calendar.
MACC Announcements
MACC will be conducting network maintenance on October 13th
From 10:00 a.m. to 3:00 p.m. (Central) on Sunday, October 13th our technicians will conduct maintenance on our network. During this time, web-based services from MACC may be unavailable. This affects MSaaS and all MACC websites (Web Reporting, TMS, FTP, etc.) as well as online access to customer statements. Going forward, MACC will be scheduling network maintenance during the same timeframe on the second Sunday of each month. Please contact your MACC Client Relations Manager or Account Manager if you have questions regarding this maintenance schedule.
Jump Start Training
Jump Start Training is available for Customer Master at our headquarters in Blair, Nebraska. The training is perfect for new employees or anyone who needs a refresher in using our products. To schedule Jump Start Training for your employees, please contact Julie Riecken, Training Support Manager, at 402-533-5313 or [email protected].
Printable Newsletter
Click here for a printable copy of our newsletter.
Version 19.2 is now available!
Version 19.2 is the latest edition of Customer Master and Accounting Master. Check out highlights of this edition, each product's Update Letter, and links to online training that can help you get the most out of Customer Master and Accounting Master 19.2.

Additional Product Enhancements
MACC's Time Management System (TMS) also received an update in conjunction with the 19.2 release. Click the link below for the product's Enhancement Summary.
Please note, Client Page access is required to view the Update Letters and Enhancement Summary.
MACC's Featured Employee
Shane  Easterling
Shane Easterling, October's featured employee, is one of the friendly folks here at MACC you may reach when you call for assistance with Customer Master. As a Software Support Representative, Shane is an expert in using Customer Master and helps our clients with the day-to-day questions they have when using the product.
Read the article
Super Hero Sightings at MBTC

See more MBTC pictures
Client Relations News

Another one is in the book!
We are so happy to have hosted those of you who attended MBTC 2019! It is always great to get to spend time with our customers, and we hope you went home with a brain full of new things you can't wait to implement!
Read the article
MACC continues to grow!
Leonore Mutual Telephone Company selects MACC's BSS/OSS
MACC has been selected by Leonore Mutual Telephone Company (LMTC) to meet its need for a BSS/OSS solution. The company's conversion was recently completed and LMTC is now using MACC's platform to meet its customer management and billing needs.
Located in Leonore, Illinois, LMTC provides internet and telephone service to its community. Please join us in welcoming them to the MACC family!
Software Update
2019 Accounting Master tax form processing options
With another tax season quickly approaching, the Accounting Master Software Support Team is working hard to prepare. A form on the Client Pages is now available to notify us of your 2019 tax form processing plans. Whether you need anything from us or not, we still need to hear from you, just to ensure we have the means available to promptly assist you with your tax form processing needs.
Read the article
Rockin' Reports – NEW
BL50O1: 6 Month Trending Report: Subscriber Summary Balance
How many times have you sat in a board meeting and had someone ask how this month compares to four or five months ago? Bill Master's BL50O1 report empowers you to answer this question.
Read the article
Creative Solutions
Where will 2020 take you?
Now is the perfect time to prepare for success in 2020! MACC's Creative Services Team is ready to help and that starts with a great plan for your company's marketing efforts. To begin, we invite you to let us create a "Marketing Map" for next year. Visit macccreativeservices.com/map to get started or continue reading for more information.
Read the article
Request a map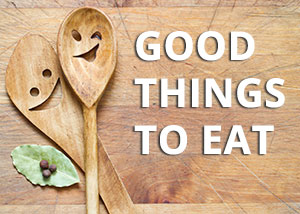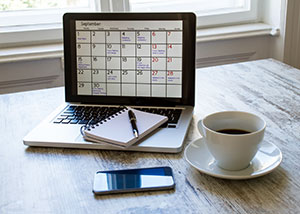 Featured Recipe – Caramel Apple Bundt Cake

Sticking with another caramel dessert, this cake is the perfect way to use fresh, fall appels.
2 cups sugar
4 eggs
1 ½ cups vegetable oil
2 teaspoons vanilla
3 cups all-purpose flour
1 teaspoon baking soda
½ teaspoon cinnamon
1 teaspoon salt
3 ½ cups Granny Smith apples, approximately 3-4 apples, peeled, and chopped into small pieces
Get the recipe
Industry Calendar
MACC's on the go and here is where we'll be in the coming month:
Learn more