Current eMessage > Software Update > March 2019
Software Update
Payment batches can be a piece of cake
by Julie Riecken, Training Support Manager

During a recent customer conversation, a payment entry clerk explained it would be beneficial to have something like a cash register tape available on the screen when entering payment batches. It seemed like a great idea at the time, so MACC's product and development teams put together a new enhancement called My Pending Payments for last fall's release of Customer Master 18.2. Are you using it?
The "Show my Pending Payments Running Total" button will open up a My Pending Payments window in your Customer Master workspace. The title of the window explains exactly what this feature does – it displays "My Pending Payments."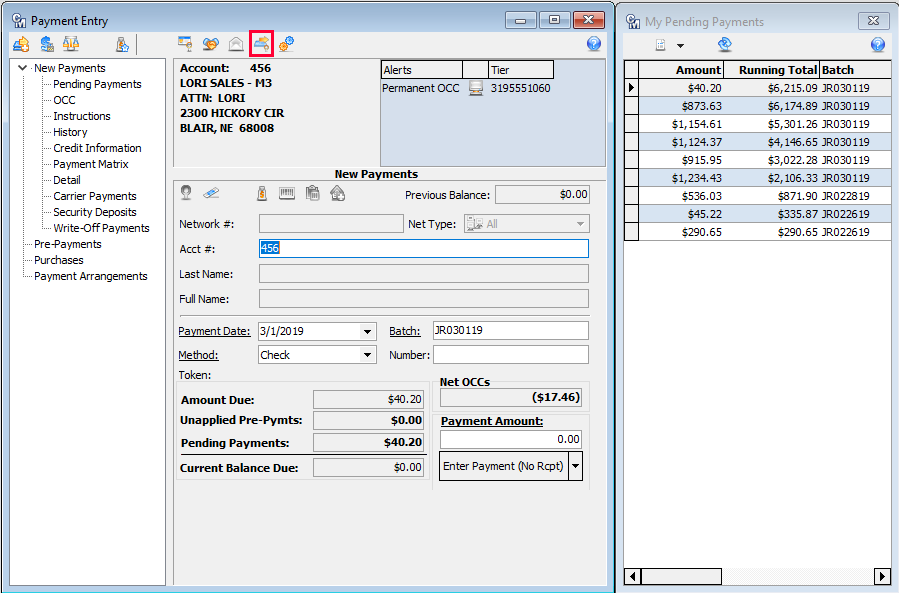 My Pending Payments are all payments currently in a pending status, entered by me. There are a number of columns available in the window. I've resized the window and moved columns to see the information that is important to me. The running total displays payment amounts currently pending. Once a batch is applied, you will be left with only those payments in unapplied batches. You can use the batch report options at the top of the window. You can also right-click to export the information from the My Pending Payments grid to a .CSV file.
Give it a try and see if it works for you. You may also be interested in learning other payment entry tips and tricks by taking the Tracking Accounts Receivable in Customer Master web training course.
Enjoy!