Current eMessage > Software Update > July 2017
Software Update
PSAP templates available in Customer Master 17.1
For those companies sending multiple PSAP files on a regular basis, you may want to consider a new feature in Customer Master 17.1. When you go to the PSAP File Extraction tool, you have the option to insert a template. Click on the insert button to start. Once you are at the PSAP File Extraction Editor, select the details associated with that PSAP, using the various filters on the screen to drill-down to the specific criteria for that PSAP. When you are done, you can post to save that template. You may need to insert again to add another template for another PSAP.
In the future, you will see the various PSAP templates in the grid at the PSAP File Extraction grid.  Just select the PSAP that you are ready to send the file to, and the criteria you've previously established will be ready for use.
Should you have any questions, you can contact your Software Support Representative for more information.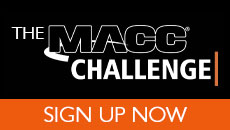 Article Archive
June 2017
A small settings change can be a real lifesaver
May 2017
Am I forgetting something?
March 2017
eBill processing – Keeping Customer Master up-to-date
February 2017
Tips for implementing the new 'My Time' feature in Customer Master
January 2017
Get a great start to 2017!