Current eMessage > Recipe > February 2019
Featured Recipe
Cashew chicken and broccoli salad
Ingredients
2 tbsp seasoned rice vinegar
1 tbsp reduced-sodium soy sauce
1 tbsp mirin (a sweet Japanese rice wine)
1 tsp fresh ginger, peeled and minced
1 tsp dark sesame oil
¼ tsp crushed red pepper
12 ounces skinless, boneless chicken breasts, cut into 1-inch pieces
3 cups fresh broccoli, coarsely chopped
1 red bell pepper, seeded and thinly sliced
½ c chopped fresh cilantro
¼ c shredded carrot
2 scallions, finely chopped
¼ c unsalted cashew nuts, coarsely chopped
Dressing: In a small bowl, whisk together the vinegar, soy sauce, mirin, ginger, sesame oil and crushed red pepper until blended; set aside.
Chicken: Spray a large nonstick skillet with nonstick spray and set over medium-high heat on the stove top. Add the chicken and cook, turning occasionally, for about 8 minutes or until thoroughly cooked.
Salad: Combine the broccoli, bell pepper, cilantro, carrot and scallions in a large bowl. Add the dressing and toss to coat. Add the cooked chicken and toss lightly. Divide the combined salad onto four plates and top with the cashew. Makes four servings.
Recipe courtesy of Margaret Stoltz, Customer Master Software Support Representative II.  Have a recipe you'd like to share? Send it to Ryan at [email protected].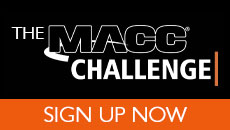 Recipe archive
January 2019
Chicken Cordon Bleu Casserole