Current eMessage > Software Update
Software Update
Check out these timely tips for Customer Master users
by Julie Riecken, Training Support Manager

During these work from home times, the more automation you can take advantage of, the better!
For example, you might want to consider using the Messenger Suite to send e-mails or texts to your technicians when a service order or trouble ticket is assigned. You can include some details of the order in the message and even attach a .PDF copy of the Service Order or Trouble Ticket. Messaging is also available to send your new customers a welcome email with attachments. Perhaps you have many customers who are slightly behind in paying their bills. You might send friendly email payment reminders, with a link to your website, explaining your current policies.
We've also heard some companies are discounting internet services and performing lots of speed upgrades. Service Order Templates may help streamline some of that work effort. Perhaps a Template could help change out the old code, add the new code, and create a credit USP or OCC. Keep in mind all companies are different, so with some training on Templates, you just might discover ways to make this process a little more efficient.
You might also have some users working from home and feeling like they need a refresher on navigating Customer Master. We recently added a MACC Minutes Tutorial which guides your users through how to use the Inquiry feature in Customer Master. Be sure to check it out! First login to our Client Pages and then follow this link to the Inquiry tutorial.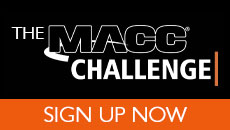 Article Archive
April 2020
MACC's Training Team is here for you
March 2020
Take my number…I don't need it anymore