MACC's April eMessage
The latest news from your friends at MACC
In this issue…
> Client Relations
> MACC continues to grow
> Featured Employee
> Software Update
> Creative Solutions
> Technical Information
> Featured Recipe
MACC Calendar
May's transmit day for first of the month billing is April 23rd. Follow this link to see the complete 2019 transmit calendar.
MACC Events
2019 Users Group 
April 16th-18th, 2019
Wild Horse Pass Hotel and Casino
Chandler, Arizona
Register now!
2019 MBTC
Session One: September 4th-6th
Session Two: September 9th-11th
Omaha, Nebraska
MACC Announcements
MACC will be conducting network maintenance on April 14th
From 10:00 a.m. to 3:00 p.m. (Central) on Sunday, April 14th our technicians will conduct maintenance on our network. During this time, web-based services from MACC may be unavailable. This affects MSaaS and all MACC websites (Web Reporting, TMS, FTP, etc.) as well as online access to customer statements. Going forward, MACC will be scheduling network maintenance during the same timeframe on the second Sunday of each month. Please contact your MACC Client Relations Manager or Account Manager if you have questions regarding this maintenance schedule.
Jump Start Training
Jump Start Training is available for Customer Master at our headquarters in Blair, Nebraska. The training is perfect for new employees or anyone who needs a refresher in using our products. To schedule Jump Start Training for your employees, please contact Julie Riecken, Training Support Manager, at 402-533-5313 or [email protected].
Featured Web Training
Notifications in Customer Master
Customer Master includes a number of notification tools that are available to use. During this session, we'll provide you with detailed set up information regarding Service Order and Trouble Ticket inbox notifications, Trouble Ticket Escalation, Web Messenger, Delinquent Notifications, Cleared Trouble Notifications, and the Service Order Welcome Packet. Let Customer Master help you communicate both internally and with your customers!
Service Order Customizaton
This session will detail how to use Customer Master's many Service Order options. We will review your SO options, Quick Start, Service Order Workflow, and how to use SO Classes and Stages. This session will also review the Service Order inbox and other processes to improve your office efficiency. We recommend you take the SO/TT Activities course prior to taking SO Customization.
Trivia Winner
Congratulations to Sheila Rouse from Olin Telephone Company who won this month's MACC Trivia Challenge Contest. Look for MACC Updates for more chances to win!
Printable Newsletter
Click here for a printable copy of our newsletter.

What's your super power???
Attend MBTC 2019 and you'll find out!
Save the date for the 2019 MACC Billing and Technology Conference (MBTC)! This year's MBTC will be held September 4-6 and September 9-11. Our MBTC masked marvels are busy plotting out another great conference packed with hands-on learning, product updates, super-informative sessions and lots of fantastic fun!
Read the article
MACC continues to grow!
Hubbard Cooperative Telephone Association converts to MACC
The Hubbard Cooperative Telephone Association (HCTA) recently completed its conversion to MACC's BSS/OSS solutions. HCTA's billing, customer management, and accounting system are now powered by MACC's products. Located in Hubbard, Iowa, HCTA provides internet, telephone, and video services to its community using a state-of-the-art fiber optic network.
MACC's Featured Employee
Danny Morrow

Danny Morrow is April's featured MACC employee. He is a Software Engineer in our web services team. If you use any of our web-based products, such as our Time Management System (TMS), eMACC Management Reports, or Web Self-Care, you're using products Danny helped to create.
Read the article
Software Update
Reach new levels of customer care with Service Order Escalation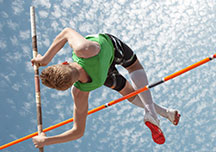 I'm sure your company closely monitors pending service orders using the Inbox. If not – you should define a process to use the Inbox to regularly monitor for both Service Orders and Trouble Tickets. Today, we're focusing on Service Order Escalation.
Read the article
Creative Solutions
Own your part of the web with Google My Business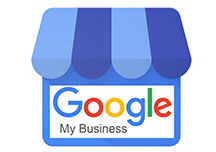 Google…it's a noun and a verb. It also plays a huge role in determining how successful your company is online. You could write a book, which many people have, about using Google to help a business's prospects. We'll leave the novel for another day and focus on Google My Business in this month's article. So what's Google My Business?
Read the article
Technical Information
Password management tips
Do you know your password for every account you log into by memory? Most often the answer is no. Cyber security is becoming more and more important every day, and it is important to keep your information secure!
Read the article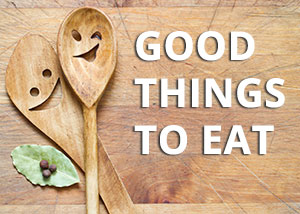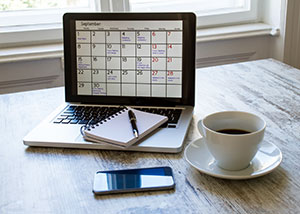 Featured Recipe – Teriyaki Steak

Grilling season is here! Give this recipe a try as the weather warms up!
5 pounds of rib roast
½ cup soy sauce
½ cup vegetable oil
¼ cup sugar
¼ tsp pepper
Get the recipe
Industry Calendar
MACC's on the go and here is where we'll be in the coming month:
Learn more