MACC's April 2021 eMessage
The latest news from your friends at MACC
Product Spotlight
You'll find BIG BENEFITS in our spring release
MACC wants to make your jobs easier and your companies more profitable. Those are the goals behind every new release of Customer Master and Accounting Master. As you'll soon see in the upcoming spring release of our products, the MACC Team challenged themselves this winter to deliver more new benefits than ever before.
The list of "what's new" is highlighted by a new taxing software interface and Locate 811 module in Customer Master. Accounting Master's developers made significant improvements to the AM/CM inventory interface (Nii) and fulfilled client requests in other areas of the product. The enhancements in both products can be game-changers in terms of boosting efficiency.
Read on for highlights on these enhancements and look for complete details in next month's MACC eMessage.
Technical Information
Are you keeping regularly scheduled backups?
Spring is here and with spring comes severe weather patterns. We have already seen major, late winter storms that forced temporary closures and loss of work. Now that it's Spring we should be prepared for strong thunderstorms and tornados. Are you prepared? If a major storm were to affect your business would you be able to recover your data?
Not only is it important to keep regular backups of your data, it is crucial! Backups are an essential step in limiting down time and preserving important data. Having good backups can help mitigate the effects of human error, natural disasters, ransomware, and hardware or software failures. Having good backups can also help you have some peace of mind knowing that if you encounter a loss of data, you will have a way to recover. The more prepared you are, the better chance you have at minimizing downtime.
CABS News
8YY Access Charge Reform Order
On December 28, 2020 the 8YY Access Charge Reform Order directed rates be capped. With the upcoming July 1, 2021 annual rate change(s) we want to inform you of the necessary rate changes needed for Orig 800 Traffic. MACC has made the necessary updates to our existing Access billing applications to accommodate for the new rates for Local Transport Orig 800, End Office Orig 800, and Data Base Query charges for both Interstate and Intrastate.
MACC has been advised the NECA Tariff will provide the proper Interstate rates for these elements. For those companies who are not members of NECA, please verify with your Regulatory group(s) that your tariff changes for July 1, 2021 have been updated in accordance with the 8YY Access Charge Reform Order for Local Transport and End Offices rates. Please direct your questions to [email protected].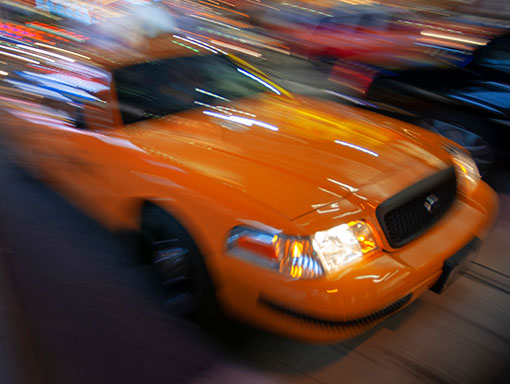 Learn something new from the comfort of your office!
MACC Minutes continue to multiply
If you're short on time, but need to learn how to utilize more features within our products, MACC Minutes are the perfect solution for your training needs. Each online tutorial will leave you with a solid understanding of product features that can make your job easier.
MACC's Training Team continues to add new tutorials. Check them all out today!

Visit Client Central
MACC Calendar
May's transmit day for first of the month billing is April 23rd. Follow this link to see the complete 2021 transmit calendar.
Maintenance Sunday – April 11th
From 10:00 a.m. to 3:00 p.m. (Central) on Sunday, April 11th, our technicians will conduct maintenance on our network. During this time, web-based services from MACC may be unavailable. This affects MSaaS and all MACC websites (Web Reporting, TMS, FTP, etc.) as well as online access to customer statements. Going forward, MACC will be scheduling network maintenance during the same timeframe on the second Sunday of each month.
MACC is involved in the industry
Click to see a list of virtual events we'll be attending.
Printable Version of MACC's eMessage
Click to download a printable version of this newsletter.
Featured Web Training
Customer Master Refund Interface
Eliminate the one-time vendors in your database due to customer refunds by using the CM Refund Interface. This feature is designed to take information in Customer Master for closed account refunds, security deposit refunds and open account refunds, and deliver it to the Accounting Master check writing process.
Payroll Auto-Calculation of Overtime
Based on company parameters, Accounting Master can deliver potential overtime/double-time hours to the payroll cycle process. Once approved, these records are converted into actual OT labor details. This training will walk through the setup, identify your company needs, and prepare your database for this automation
Featured Recipe – Fish and Chips
This recipe is borrowed from famed chef Gordon Ramsay. Get the recipe.