MACC's February 2021 eMessage
The latest news from your friends at MACC
Client Relations News
Pick-up some fresh ideas with Pop-up Training
We're looking forward to our Pop-Up training next week. Think of it as a virtual training conference.
One of our topics is Service Order and MACC Mobile Best Practices. This session is a live review of MACC Trainer recommendations for using service order and how those orders flow into MACC Mobile. We'll then demonstrate the best way to find and update your order in MACC Mobile. The order will then be passed back to Customer Master to verify and apply for billing. It's the big picture!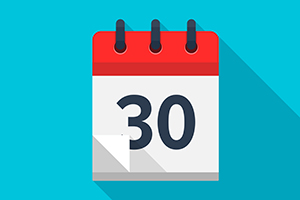 Software Update
How do my aging balances move?
The month of January has flown by and we're into our "short month" for the year. February always seems to throw everyone a curve ball, so this seems like the perfect time to refresh our memories on how the aging balances move in Customer Master. Aging happens on a 30 day cycle, so typically you'll see the dollars move on the 31st day. Since February has 28 days, the aging buckets will update and move on Wednesday March 3rd. So don't panic … the buckets will move … it just takes a few extra days when February rolls around.
If you have any questions, please contact your Customer Master Software Support Representative.
MACC Calendar
March's transmit day for first of the month billing is February 22nd. Follow this link to see the complete 2021 transmit calendar.
Maintenance Sunday – February 14th
From 10:00 a.m. to 3:00 p.m. (Central) on Sunday, February 14th, our technicians will conduct maintenance on our network. During this time, web-based services from MACC may be unavailable. This affects MSaaS and all MACC websites (Web Reporting, TMS, FTP, etc.) as well as online access to customer statements. Going forward, MACC will be scheduling network maintenance during the same timeframe on the second Sunday of each month.
MACC is involved in the industry
Click to see a list of virtual events we'll be attending.
2021 Client Satisfaction Survey
If you haven't taken this year's survey, you can still do so. Please follow this link and complete the survey as we want to hear from you!
Printable Version of MACC's eMessage
Click to download a printable version of this newsletter.
Featured Web Training
What's New in Customer Master 20.2
This session focuses on enhancements such as the new Premise Equipment module, updates to Sales Lead, new Contact Information grid, Updates to Notifications, Adjust Tier Balance changes, and new Account Restructure options.
Featured Recipe – Sante Fe Chowder
Here is another crockpot meal for an easy winter dinner. Get the recipe.