Current eMessage > Creative Solutions > July 2020
Creative Solutions
Reach customers who need faster internet
by Ryan Thompson, Creative Services Manager
Like never before, the events of 2020 have shown how important fast, reliable internet is for effectively learning and working from home. As another school year is on the horizon and many workers remain at home, it is still a great time to advertise your faster internet speeds to customers who continue to get by with your slower options.
The Creative Services Team wants to make it as easy as possible for you to sell faster internet. Below, you'll see designs for inserts we can customize for your company's August bills. We'll not only customize the design with your logo, text, and colors, but help identify and target the right accounts in Customer Master so you only pay for the inserts you need.
We can also use these same designs as on-bill ads and reformat them for use on your website as banners or for images in social media posts. Do you want something completely custom? We can do that as well.
To get started, complete the form below or contact us at [email protected]. We can't wait to help you sell more internet!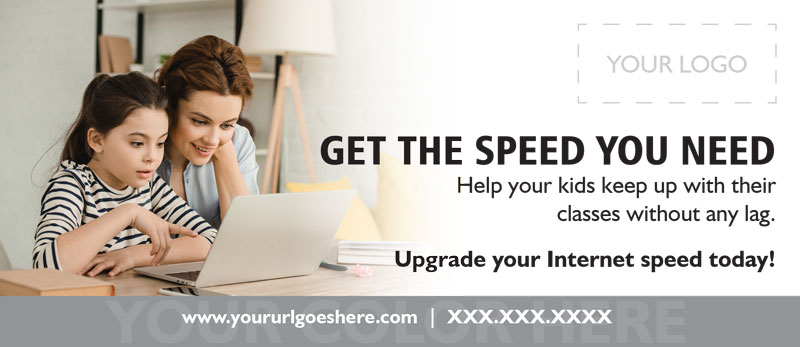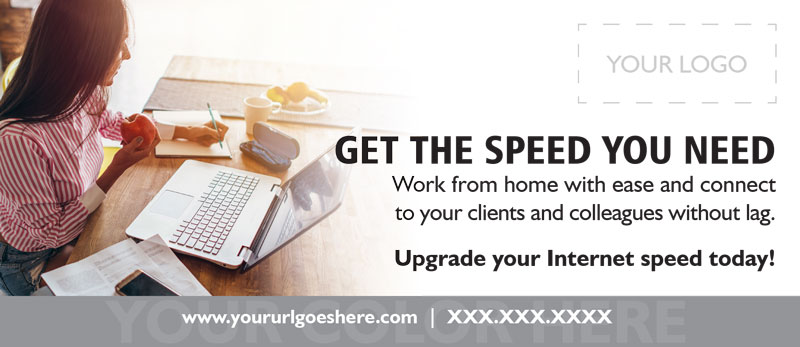 Ready to get started? Complete this form and we'll be in touch