Current eMessage > Creative Solutions > December 2019
Creative Solutions
Tips for pain free "bleeds"
by Ryan Thompson, Creative Services Manager
In this article, we're going to talk about bleeding. No, this isn't some horror-related topic left over from Halloween or a medical procedure gone wrong. Instead, it's going to be a quick description of what a "bleed" is when it comes to printing and how you can configure your designs to use this technique.
A finished printed piece, like a bill insert or service brochure, has a bleed if the ink coverage extends to the edge of the paper. Check out the examples below to see the difference between an insert with and without a bleed.
If you'd like an insert to have a bleed, the artwork file you send us needs to have a color or an image extend at least 1/8 of an inch beyond where it will be trimmed and include crop marks. Extending the color or image beyond the finished edge of the piece allows us to correctly trim the paper for a perfect finished product. Follow this link to see an example (in PDF format) of artwork set up correctly to bleed.
Not sure how to configure your artwork??
Below are links to instructions in several popular design applications on how to set up a document with a bleed.
Don't forget…we're here to help!
If you're designing an insert or other printed material and need a little advice on configuring a bleed, please contact the MACC Creative Services Team as we are here to help! We can walk you through the process to ensure your artwork prints correctly and looks exactly as you intend. Or, we can handle your next design project from start to finish. The Creative Services Team can be reached at 1-800-622-2502 or [email protected].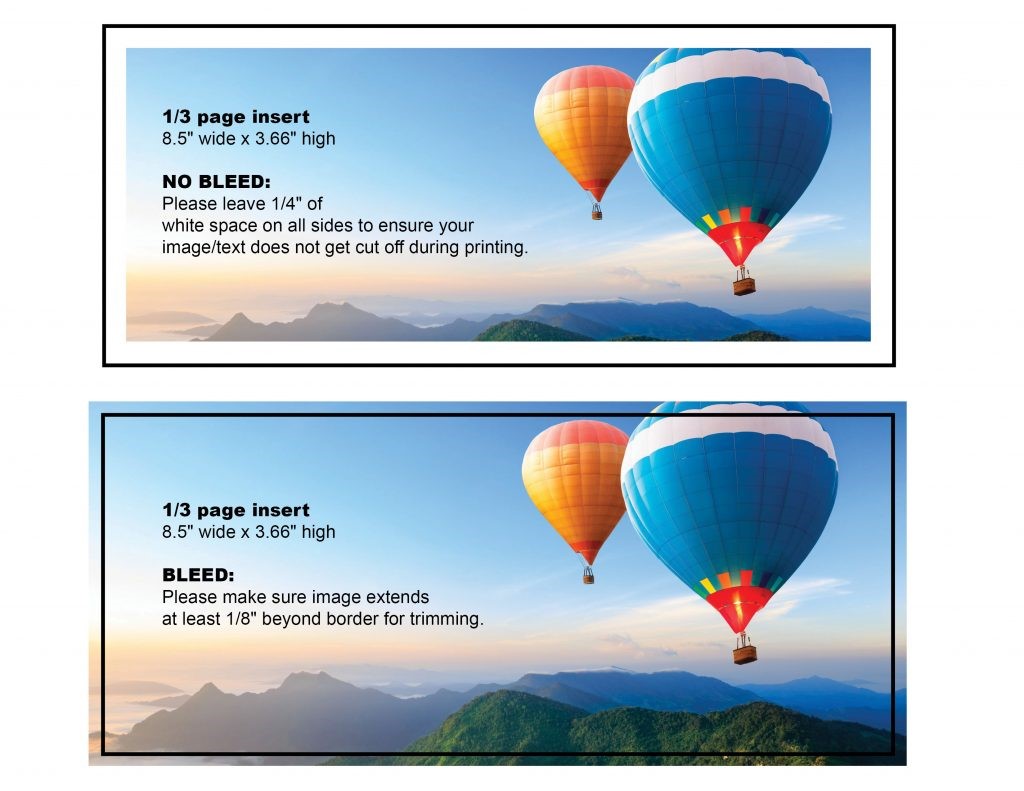 Return to current eMessage