Current eMessage > Technical Information > September
Technical Information
Wireless technologies for the workplace
by MACC's Technical Support Team

Wireless is changing the way we work and helping to promote a more mobile workforce. With this trend in mind, we thought we would showcase some of the latest wireless innovations from Dell that could help make telecom offices more efficient.
Wireless Monitors
Dell's newest wireless monitors contain full HD display with 1920×1080 resolution and wireless connectivity via Miracast and Bluetooth.  They also support HDMI connectivity for devices that cannot support wireless display.  The monitors can simultaneously display content from both Windows laptops and Android smartphones or tablets and allow users to switch smoothly between devices.
Wireless Dock
The Dell wireless docking station is a device that links all your desktop peripherals to your laptop over a WiGig interface.  When you connect the laptop to the docking station, your keyboard and mouse, display and speakers, network and any other devices are all connected without having to plug each one into the laptop.  With a range of around 30 feet, you don't even have to place the laptop on your desk!
Wireless Charging
Dell recently showcased the ability to wirelessly charge a laptop by simply placing it on a small mat.  The technology is called WiTricity and it is able to transmit about 30W of power to completely charge the battery in a short amount of time.
These technologies can be combined to create a smooth and seamless experience for the mobile user.  Imagine walking into your office and placing your unopened laptop on a mat (that doesn't have to be on your desk).  Then, sitting down at your desk, you can begin to work without ever opening or connecting the laptop.  Meanwhile, it will continue to charge while you work.  When you need to go, you just pick up your laptop and walk out!
The capabilities that new innovations bring will continue to add convenience and efficiency to the workplace.  This is just the tip of the iceberg and we look forward to seeing what other technologies will arrive soon.
Got something you want to share or know more about?  Submit your questions/comments and we will feature them in upcoming newsletters.
For more information on technology or other questions you may have, feel free to contact your MACC Tech Support Team and we will be happy to help!  We can be reached at 402-533-5300 or via email at [email protected].
Return to current eMessage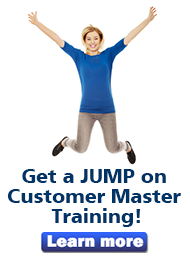 Have a technical question?
We would love to hear from you! Use the form below to submit your questions and comments and we will include them in our monthly newsletter articles.