Current eMessage > Technical Information > March 2017
Technical Information
Air gapped back-ups
by MACC's Technical Support Team

No, it is not a new athletic shoe even though it sounds like one.
Air gapped back-ups mean you have a space between your back-ups and your live data. Some examples of possible air gapped back-up devices are tapes or RDX cartridges, flash drives, and cloud/internet-based back-ups. In order for any of these to be truly air gapped, they need to be removed from the computer or network they are attached too and stored in a different location. We have seen numerous cases where viruses and Ransomware can infect the computer, server and the user's drop box. Even though it may be in a different location, when they stay signed in it makes it a part of their local computer.
Air gapped back-ups are used by many entities including military, government, finance (such as stock exchanges), industrial control systems and medical equipment. While air gapping your back-ups can seem to be a hassle, in the current world it has become a necessity.
We can help with our MACC Back-up Solution (MBUS). MBUS can back-up all the data and documents on your company's Windows server at a regular interval and store it at a secure remote location. There is no restriction on the types or number of files you can secure. If you lose your data for any reason, MACC can quickly restore access using only an internet connection.
Key Benefits of MBUS
All MACC's back-up services are completely automated and require no effort by your company's employees.
If there is an emergency, access to your data is available within 24 hours.
The service is administered and monitored by MACC's Technical Support Team.
For more information on this technology or for any other questions you may have, feel free to contact your MACC Tech Support Team and we will be happy to help!  We can be reached at 402-533-5300 or via email at [email protected].
Return to current eMessage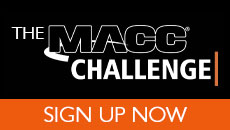 Have a technical question?
We would love to hear from you! Use the form below to submit your questions and comments and we will include them in our monthly newsletter articles.