MACC's July 2020 eMessage
The latest news from your friends at MACC
In this issue…
> Success Story
> Client Relations News
> Featured Employee
> MACC continues to grow
> Product Spotlight
> Creative Solutions
> What's New on MACC's Website
> Featured Recipe
MACC Calendar
August's transmit day for first of the month billing is July 24th. Follow this link to see the complete 2020 transmit calendar.
MACC Announcements
MACC will be conducting network maintenance on July 12th
From 10:00 a.m. to 3:00 p.m. (Central) on Sunday, July 12th, our technicians will conduct maintenance on our network. During this time, web-based services from MACC may be unavailable. This affects MSaaS and all MACC websites (Web Reporting, TMS, FTP, etc.) as well as online access to customer statements. Going forward, MACC will be scheduling network maintenance during the same timeframe on the second Sunday of each month. Please contact your MACC Client Relations Manager or Account Manager if you have questions regarding this maintenance schedule.
Independence Day Holiday Hours
MACC's office will be closed on Friday, July 3rd in honor of Independence Day. Regular support hours will be in place during the rest of the month.
Featured Web Training
What's New in Customer Master 20.1
We'll walk you through updates to Inquiry, new features related to Service Order and Trouble Tickets, an overview of new Messaging options, and updates to reports. Some really exciting updates include a new in-grid editor for Addresses – making managing your Customer Master addresses so much more efficient. We'll also look at new Billing Categories and methods to handle unreturned equipment.
What's New in Accounting Master 20.1
We've made changes to some of your favorite features including Purchase Order Requisition Approval Improvements, Purchase Order Requisitions Improvements, FMLA Tracking, AR Recurring Entry Improvements, Align Check Template, and Custom Grid Reports Suite.
Printable Newsletter
Click here for a printable version of our newsletter.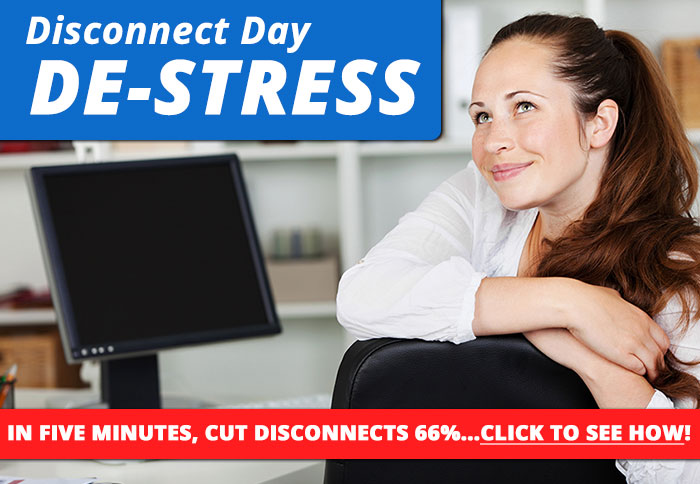 MACC's AutoPilot can make disconnect day easier. How much easier? With approximately five minutes of work, Hawkeye Telephone Company reported its disconnections were reduced by 66 percent after it started using AutoPilot to send e-mails to customers whose accounts were about to become delinquent.
If you're not familiar with AutoPilot, it's a service associated with the Messenger Suite in Customer Master. MACC associates create a custom, branded e-mail and then install the needed code in Customer Master. The e-mail is sent to end-users automatically based on trigger points, like the closing of service orders, or in the case of delinquent messages, after a company's employees complete a simple review process.
Read the article
Client Relations News
New faces on MACC's Client Relations Team
The MACC family tree continues to grow and we're pleased to announce there are some experienced hands who will be helping to care for it. We are adding new members to our Client Relations Team so we can continue to deliver the unmatched care you and your company deserve. The new additions to the team consist of Lynn Groen, Crys Zima, and Pam Wulf.
Read the article
July's Featured Employee
July's featured employee is Kourt Jensen. As a Senior Network Support Specialist, he plays a big role in keeping MACC's technology running at full speed so you can always count on us for the service and support your company needs. Cybersecurity is also an important part of his job as he works with his teammates in Technology Services to ensure our network is always safe and secure.
Read the article
MACC continues to grow!

MACC's billing system is selected by Southwest Oklahoma Internet
MACC was selected by Southwest Oklahoma Internet (SWOI) and its parent company, Southwest Oklahoma Telephone, to provide a new telecom billing system. The company's conversion was recently completed, and it is now using MACC's platform for its billing and customer management needs.
The Duke, Oklahoma-based company uses the highest quality equipment and systems available to deliver reliable wireless internet to 17 communities spread throughout five counties. SWOI has been serving southwest Oklahoma since 2000.
Please join us in welcoming them to the MACC family!
Product Spotlight
Web Self-Care has new upselling features

MACC continues to make it easier to upsell your company's products through our Web Self-Care system. This product, which links to your company's website, has always offered the ability for end-users to upgrade their services, but an update made last month gives you more flexibility in how your services are displayed.
Read the article
Creative Solutions
Reach customers who need faster internet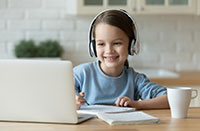 Like never before, the events of 2020 have shown how important fast, reliable internet is for effectively learning and working from home. As another school year is on the horizon and many workers remain at home, it is still a great time to advertise your faster internet speeds to customers who continue to get by with your slower options.
Read the article
What's New on MACC's website?
The eMACC Team recently completed enhancements to Web Self-Care and our Management Reports (Web Reporting). Click the link below to access an Enhancement Summary with complete details. 
Client Page credentials are required to view this content. Need help remembering your username and password? Let us know as we're happy to help.
Featured Recipe – Chocolate Lasagna
This is a super easy and delicious dessert for any holiday or gathering.
1 package regular chocolate stuffed cookies (Not Double Stuff)- about 36 cookies
6 tablespoons butter, melted
1-8oz package cream cheese, softened
Get the recipe