Current eMessage > Rockin' Reports > November 2019
Rockin' Reports
"Study" your statements with Billing Attributes Report Options
by Rick Paulsen, Client Relations Manager
Customer Master's Billing Attributes Report Options offer valuable insights into how your customers receive their bills and can identify opportunities to save money and grow revenue. Here is an example. Say you are looking at your BL51A report (in Bill Master) and you notice two people on eBill. The funny thing is you don't offer eBill (though you really should…it has a lot of benefits)!
You'd like to find out who those customers are on eBill so you can correct this error. Here are easy directions to identify those accounts.
In Customer Master go to the Reports Suite
Select "Reports"
Select "Billing"
Select "Billing Attributes"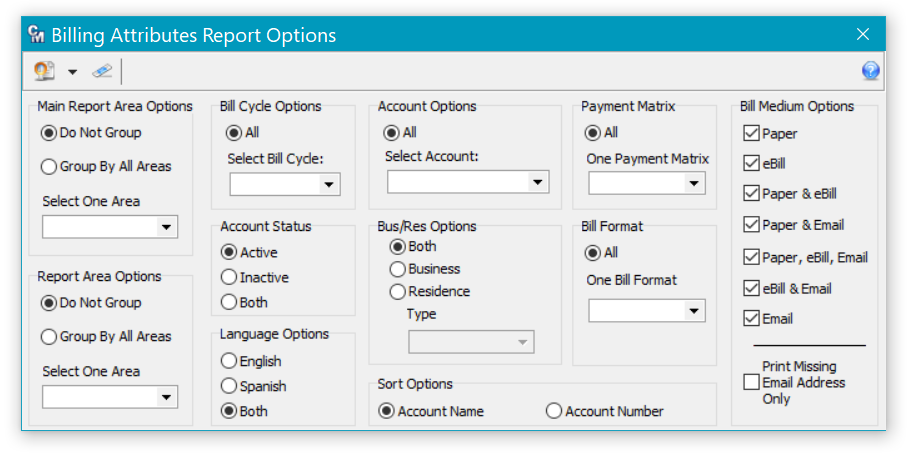 From this screen you can select different filters to use, so on the far right, select the "eBill" option only. Go to the Preview Button in the upper left-hand corner and click on it. This action will run a report identifying eBill only customers. You can now open these accounts and correct this bill medium error.
What else can you do with Billing Attributes Report Options?
Identify accounts missing e-mail addresses by selecting "print missing email address only"
See which accounts are using the MACC 2 and MACC 3 bill formats
Determine which customers are receiving Spanish or large print bills
Run reports by Payment Matrix
Spend less money billing businesses
A way to possibly save some money is identifying businesses still using the MACC 2 bill format. To identify these businesses, run a report selecting "Business" under the "Bus/Res Options" filter while also selecting MACC 2. This step will display the business accounts still receiving the MACC 2 format. You can switch these accounts to the paper-saving MACC 3 format to cut down on overweight bills that increase your postage expense.
As you can see, there are many different options and tools to try. If you have any questions, feel free to drop me a line at [email protected]. I'd be happy to help with questions you have on MACC's reports.
Return to current eMessage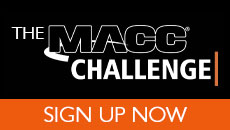 Article Archive
October 2019
BL50O1: 6 Month Trending Report