Current eMessage > Rockin' Reports > January 2020
Rockin' Reports
Revving up revenue? Track your progress by report area with the BL22C
by Rick Paulsen, Client Relations Manager
Does your company use report areas to manage different groups of customers? If so, check out the BL22C report in Bill Master. This document uses numbers from the also popular BL51A report and breaks them down by report area. The BL22C's data includes revenue billed, balances due, recurring charges, toll, advertising, surcharges, and taxes.
The report's last page will show you what you collected for this billing and balance due amounts. It's a nice way to track your report areas' revenues. Below is an example of the last page of the report (which will vary in length, depending on how many report areas you have set up) showing cash received and balance due.
Be sure to contact your MACC Client Relations Manager or Account Manager for any questions you have on our reports. Please don't forget, training is available for all of MACC's reporting features. Contact us for details!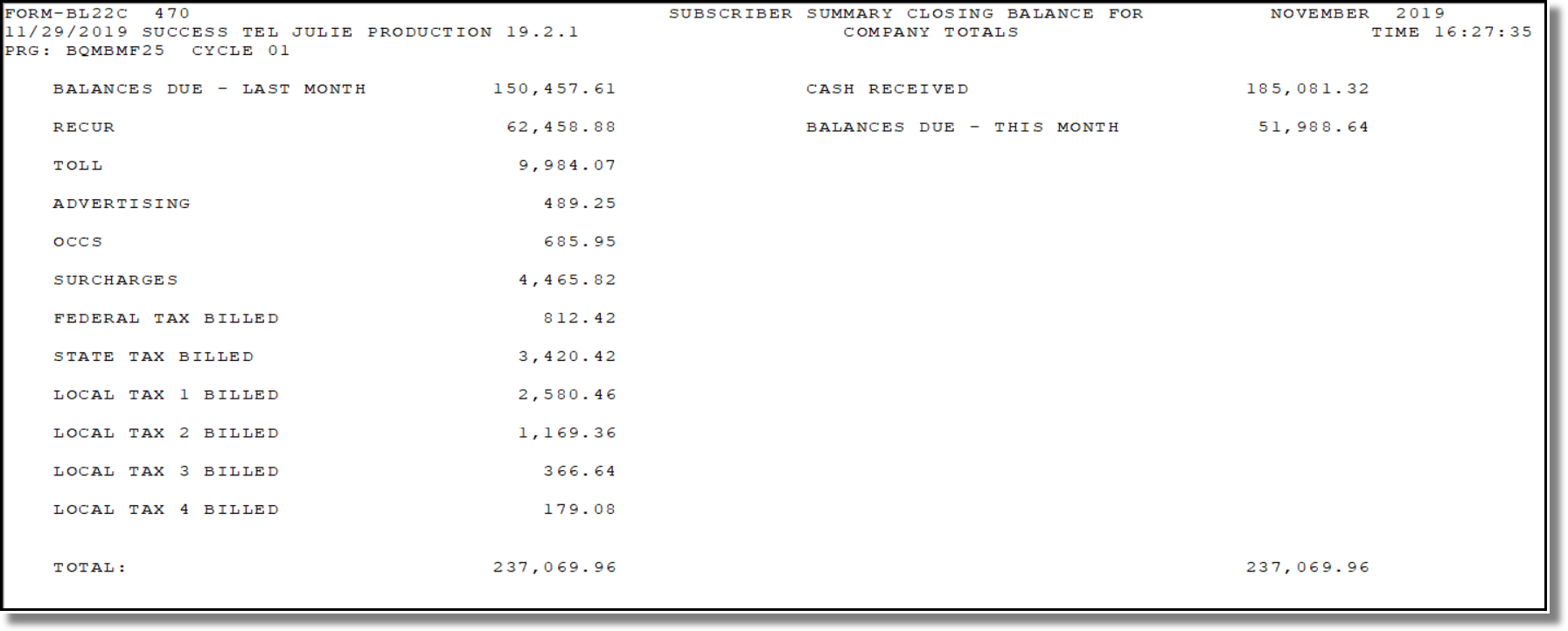 Return to current eMessage