Current eMessage > Software Update
Software Update
Get an automatic snapshot of account aging
by Julie Riecken, Training Support Manager

One of our most commonly used Customer Master reports is the Aged Trial Balance report. It can be found in the Reports Suite under Receivables.
This report is commonly used to review the Aging on accounts – which customers have balances in the under 30, 30-59 days, 60-89 days, and 90 and over days buckets. It's not uncommon for companies to need this report as of the first day of the month, before any transactions occur. You can either run it first thing on the first business day of the month, or you can auto-generate the report.
In the Report Suite, select Report Auto Generation. At the Report drop-down, select Aged Trial Balance. You'll then need to click on the lightning bolt to establish your criteria.

At the Aged Trial Balance Options window, select the criteria needed to run your report and right-click to select all accounts in the grid. A confirmation window will appear, stating "All multi-select options selected? Auto-include new values when running report?" By choosing yes to this prompt, any new accounts added between now and when the report is auto-generated will also be included in your report. Post to save your options.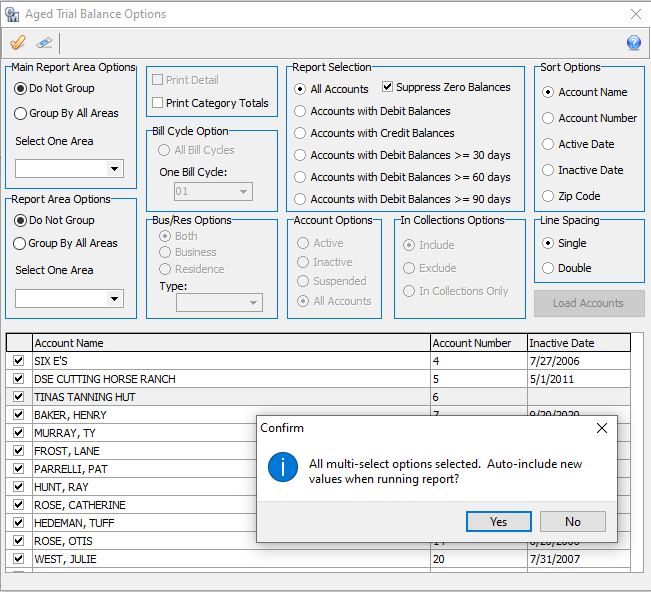 Back at the Report Auto Generation window, select your Description, Report Options, and Recurrence. In this example, the Aged Trial Balance report will be automatically emailed as a .CSV and .PDF with the PDF being password protected at midnight on the first of every month.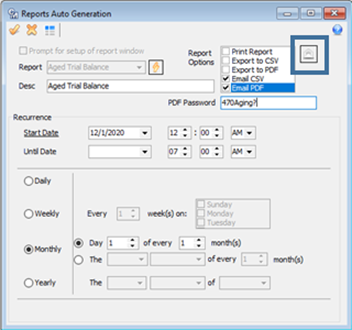 To establish who receives the email, select the Email to List button. There, you will add email addresses associated with employees in the employee table. Keep in mind, the employees will need to know the PDF password when they receive the email.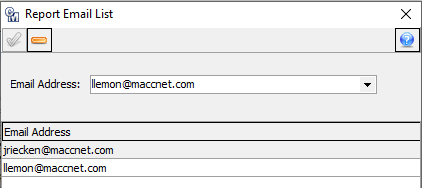 This report scheduling option is extremely valuable for capturing a snapshot in time of your aging – on the first of every month. Set this up before December 31st to capture each month in 2022!